Paula Deen admits in deposition to using n-word, telling racist jokes, report says
FoxNews.com
Celebrity chef Paula Deen admitted in a recorded deposition to telling racist jokes and using the n-word, The National Enquirer reports
.
The May 17 deposition where she made the alleged admissions is part of a $1.2 million lawsuit brought by Lisa Jackson, the former manager of a Savannah, George restaurant run by Deen and her brother Bubba Hiers.
Jackson alleges in the suit that Deen used the n-word at the restaurant and that Hiers sexually harassed her.
According to the Enquirer, in the deposition, Deen replied "Yes, of course," when asked if she used the n-word.
Deen also reportedly admitted telling racist jokes, explaining: "It's just what they are — they're jokes…most jokes are about Jewish people, rednecks, black folks…I can't determine what offends another person."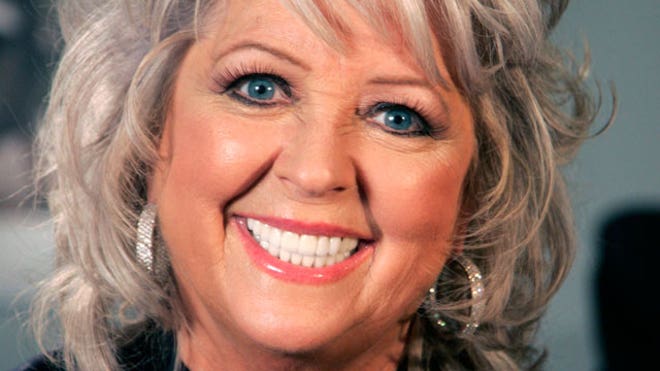 Paula Deen, the queen of butter, was diagnosed with diabetes several years ago, but she waited to go public with it-after lining up a lucrative drug endorsement deal. (AP)
Jackson said also Deen wanted African American employees to act like slaves for a big wedding she was planning. Deen explained she got the idea from a restaurant where "the whole entire waiter staff was middle-aged black men, and they had on beautiful white jackets with a black bow tie," the Enquirer reports. The magazine also quoted Deen as saying: "I mean, it was really impressive. That restaurant represented a certain era in America…after the Civil War, during the Civil War, before the Civil War…It was not only black men, it was black women…I would say they were slaves."
Her brother Bubba also admitted to referring to President Obama with the n-word, the report claims.
Emails to Paula Deen's rep and reps for the Food Network, which airs "Paula's Best Dishes" and "Paula's Home Cooking," were not immediately returned.
Read more: http://www.foxnews.com/entertainment/2013/06/19/paula-deen-admits-in-deposition-to-using-n-word-telling-racist-jokes-report/#ixzz2Wgcho3jQ