Terry Williams Death Penalty Case Rocked By New Evidence Days Before Planned Execution
Posted: 09/24/2012 7:23 pm EDT Updated: 09/25/2012 9:30 am EDT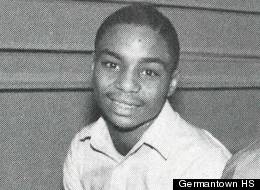 PHILADELPHIA –– The prosecutor sat in the witness box, as the judge told her to review a document from a murder case decided nearly 30 years ago.
"It looks like notes about an interview," said Andrea Foulkes, a former Philadelphia assistant district attorney and now a federal prosecutor. "That is my handwriting."
The interview, in late 1984, was with a mother whose 16-year-old son belonged to a church youth group led by Amos Norwood, a 56-year-old chemist recently found stabbed and beaten to death in a cemetery.
"Touched on privates," Foulkes said, reading from her notes. "Brought boy home and told him not to say anything. Heard from others about possible incidents."
Foulkes' notes, introduced as evidence for the first time in Pennsylvania state court on Friday, represent an explosive new twist in the case of Terry Williams, sentenced to death in 1984 for killing Norwood in what the jury believed was merely a robbery gone wrong.
Foulkes had also prosecuted Williams earlier that year for killing Herbert Hamilton, a 51-year-old man. In that case, a jury found Williams guilty of third-degree murder because of evidence that Hamilton was a sexual predator who preyed on underage teenage boys, including Williams. But for years, Foulkes has insisted that she had no evidence at the time that a similar motive was at play in the Norwood murder.
Foulkes found herself on the stand less than two weeks before Williams' scheduled death by lethal injection on Oct. 3. As time slips away for Williams, his defense team has mounted an aggressive last-ditch attempt to stay his execution and commute his sentence from death to life in prison without the possibility of parole.
The evidentiary hearing was ordered by Judge M. Teresa Sarmina, of Philadelphia County's Court of Common Pleas, who recently oversaw a controversial sex abuse case involving a senior official with the Catholic Church's Philadelphia Archdiocese.
The Pennsylvania Board of Pardons rejected a plea for clemency for Williams last week. Three members of the board, including Pennsylvania Attorney General Linda Kelly, voted to commute Williams' sentence to life without parole, but the five-member board requires a unanimous vote to forward a recommendation to the governor.
Williams accepts blame for killing Norwood, but his attorneys argue that crucial mitigating material was never turned over to the defense — evidence that Norwood was accused of sexually abusing young teenage boys in his congregation, and was paying Williams for sex before the murder. Williams was just 18 years old at the time of the killing.
Marc Draper, a key witness in the original trial and Williams' admitted accomplice in the murder, also took the stand this week. Draper testified that prosecutors and police suppressed statements he made shortly after his arrest that Norwood had had sex with Williams, and that Williams' motive for the murder was rage, not robbery.
Prosecutors with the Philadelphia District Attorney's office are vigorously resisting the appeal.
Williams' attorneys have pressed similar arguments in his appeals, saying that the court-appointed attorneys in his original trial were disastrously unprepared and failed to present any evidence that Williams was raped and molested during his childhood and adolescence, and that Norwood had been accused of sexual abuse of teens.
State and federal appellate courts agreed that the defense counsel in the Norwood case were clearly negligent in not presenting evidence of abuse at trial, but rejected Williams' appeal anyway, ruling that the negligence did not materially impact the jury's verdict.
Williams' current appeal focuses instead on the prosecution's responsibility to turn over evidence to the defense. During his decades of appeals, prosecutors for the state have argued that they had no evidence at the time of the original trial that Norwood had had sexual relations with Williams, or that Norwood had been identified by community members as a sexual predator.
Taking the stand in Pennsylvania Common Pleas Court, Foulkes, the original prosecutor, repeatedly insisted that she had no information in 1984 that the murder of Norwood was anything but a robbery gone wrong.
"I would have preferred to have more evidence of homosexuality if it was available," Foulkes said. "It would have made a cleaner motive."
"I had no evidence of it at the time of the trial," she said.
When confronted with her interview notes indicating that Norwood had touched the genitals of a teenage boy, and that there were allegations that he had abused other boys, Foulkes said she could not recall taking the notes or the circumstances of the interview.
"I don't really remember," Foulkes said.
Williams' arrest for Norwood's murder in 1984 shocked many in the city. A college freshman, Williams had been the star quarterback of his championship high school football team and a gifted and popular student.
After his arrest in the Norwood murder, Williams was charged and convicted of third-degree murder for the savage stabbing death of Hamilton, later accused of being a prolific abuser of teens. Hamilton's body was found in a room scattered with dozens of Polaroid photographs of teenage boys performing sex acts.
The jury in the trial over the Hamilton murder heard evidence that he and Williams were sexually involved, and that Hamilton had exploitative sexual relationships with many other teenage boys. The sordid sexual elements of the crime were a key factor in the jury's decision to convict on third-degree murder — not first-degree murder, as prosecutors had sought.
In the trial for the Norwood murder, however, the jury heard nothing about the alleged sexual relationship between Norwood and his killer, or about allegations of sexual abuse of other teens by Norwood.
The failure of prosecutors to share that evidence — some of it revealed for the first time in the past several days — is a compelling reason to halt Williams' imminent execution and grant him a new sentencing hearing, his defense team says.
"This is brand new stuff," said Victor Abreu, an attorney for Williams. "There's no question that this evidence should have been disclosed."
http://www.huffingtonpost.com/2012/09/24/terry-williams-death-penalty_n_1911097.html