Vesta Williams, Hit 80's R&B Singer, Found Dead In Her California Hotel Room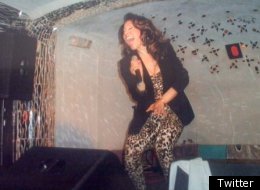 Vesta Williams, the diva known for her powerful voice and 80's hits, was found dead in her California hotel room last night, according to reports. Though news sources have reported the singer was 48 years old, Williams can be seen in a 2010 interview saying she was 53.
TMZ is reporting that bottles of prescription pills were found in the hotel room, and that the authorities are treating the singer's death as a death or suicide.
Williams scored a big hit with "Congratulations," a song about a woman who is distraught upon learning that her former lover is getting married. "Congratulations," with its vocal acrobatics and dramatic story, became a talent show staple.
Jackeé Harry, the television actress, tweeted her condolences about the singer's passing.
"…just received truly devastating news: R&B great, and my friend of many yrs, Vesta Williams (@vesta4u), has passed away. #RIPVesta"
In the 1990s, Williams made headlines for her dramatic weight loss. She told Ebony that she started to rapidly gain weight when her singing career began to falter. Williams, who was 5-foot-3, eventually reached a size 26. She said her size was the reason she lost her recording contract.
"When I lost my record deal and my phone wasn't ringing, I realized that I had to reassess who Vesta was and figure out what was going wrong," she said. "I knew it wasn't my singing ability. So it had to be that I was expendable because I didn't have the right look."
The singer went on to lose 100 lbs, and got down down to a size 6, while finding something of a second career as a songwriter and session singer.
In recent years, Williams had become an advocate for the prevention of childhood obesity and juvenile diabetes.
http://www.huffingtonpost.com/2011/09/23/vesta-williams-hit-80s-rb_n_977620.html