Arizona State University fraternity suspended after 'offensive' MLK party
CBS 5 – KPHO
Posted: Jan 20, 2014 9:53 PM CSTUpdated: Jan 21, 2014 2:43 PM CST  By Greg Argos 
TEMPE, AZ (CBS5) -A representative for Arizona State University said school officials have suspended Tau Kappa Epsilon's chapter operations while they investigate an unregistered Greek event that has many on campus offended.
Pictures from the event, coined "MLK Black Party" by the group, show members and guests dressed in basketball jerseys, flashing gang signs and even drinking from watermelon cups.
"This isn't appropriate at all and you really have no business dressing like this on a day that's sort of revered for African-Americans," said ASU senior Frank Hogan after seeing some of the pictures.
"I think this represents the ignorance that still exists today. This is just one example of the kind of things that occur here," stated Kaajal Koranteng, also a senior.
An official statement from the university said ASU has suspended the chapter's operations and will take "additional action against the individuals involved."
The university also said the ASU chapter was already on social probation and not allowed to have parties, noting that last weekend's party was not on campus and not a university sanctioned event.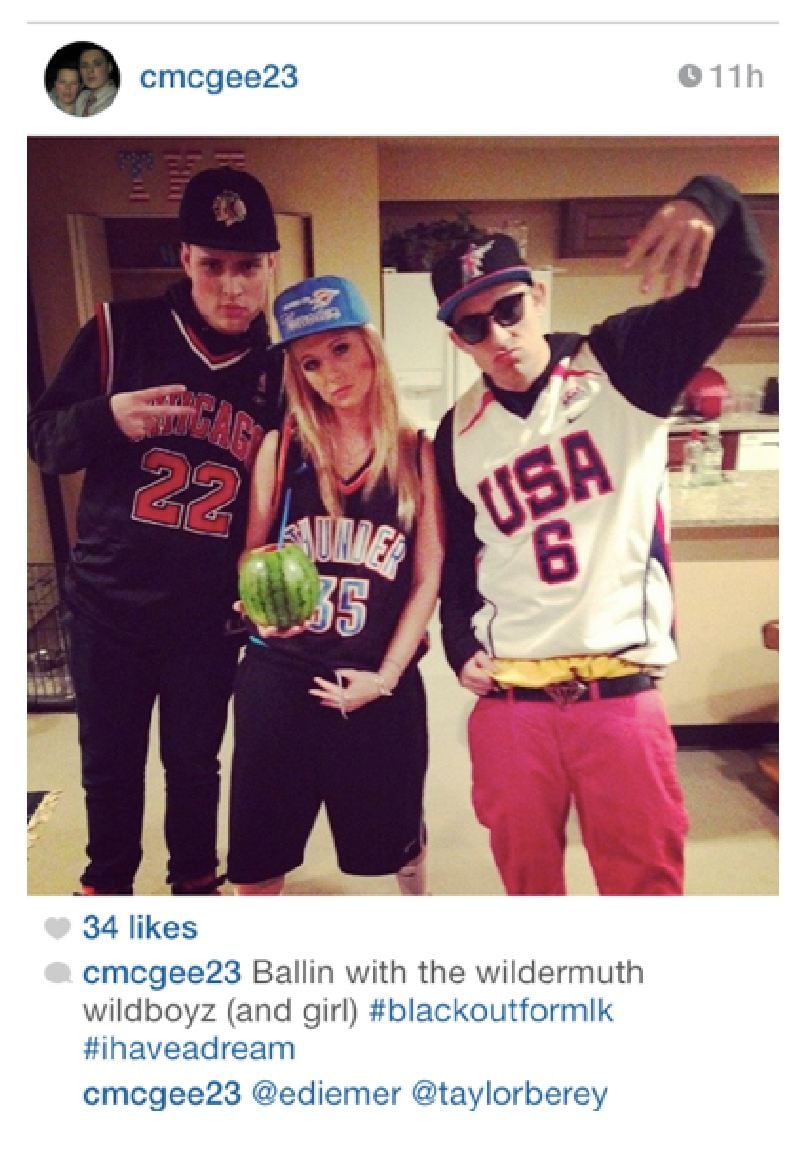 "ASU has one of the most diverse student bodies of any major university in the country, and it is unfortunate that a few misguided individuals held an offensive party at a time when ASU, the state and the nation are celebrating Dr. King's achievements and legacy. The university will not tolerate this kind of behavior," read the official ASU statement.
The university said it was meeting the national TKE organization to take further action.
A spokesman from the local chapter, who would only identify himself as Cole, would not comment on the party or investigation. Rather, he told CBS 5 News to contact the national organization for TKE.
"We are aware of the situation. We have been contacted and we have been in contact with the local chapter and the university," explained Patrick Gleason, the director of compliance and housing for the national organization, based out of Indianapolis.
"I'll be meeting with the school as well as the local chapter, as I said, to really flush out the details of this incident and get a full scope of what occurred," he continued.
Gleason said he is traveling to Arizona to meet with school officials Tuesday.
The leadership of Tau Kappa Epsilon International fraternity issued this statement on Tuesday: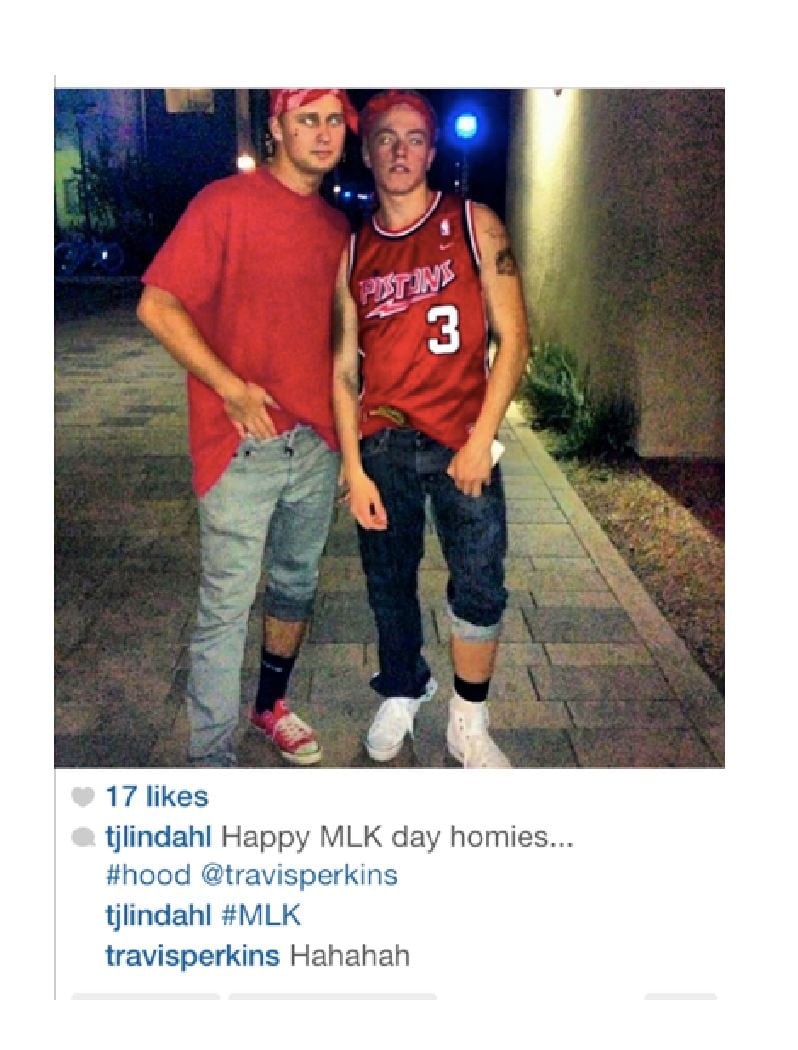 "Tau Kappa Epsilon does not condone or support any actions by its members that would be defined as racist, discriminatory, and/or offensive. Social events with "party themes" that are defined as such have no place in our fraternity's mission or purpose. It is with embarrassment and regret when a few individuals within our organization make decisions that do not align with the values and principles of Tau Kappa Epsilon.
"Since 1899, our fraternity has taken much pride in the diversity and uniqueness of our membership. Tau Kappa Epsilon has never had an exclusionary clause in our membership. Our founders believed, as we do today, in the personal worth and character of the individual, not his wealth, rank, or honor. We take great pride in having members who were and are still advocates of civil rights movements in the United States. We celebrate all men and women of all races, genders, creeds, orientations, and beliefs who strive each day to make the world a better place.
"We apologize for any offensive actions that a few of our members might have participated in. We can assure all other parties that these actions do not represent Tau Kappa Epsilon and the beliefs of love, charity, and esteem that we have stood by for 115 years. We will respond to these individuals while holding the utmost respect for our principles of being Better Men for a Better World.
"A member of the Tau Kappa Epsilon Fraternity professional staff is currently on-site at Arizona State University to begin an investigation. We have been working with university officials since we became aware of the alleged incident."
This latest incident is not the first time the ASU TKE chapter has been in trouble. They were just reinstated as a fraternity in December after being suspended for inappropriate conduct, including a fight that injured one student.
"We have been in contact with the chapter and have been working with them to help them get back onto campus," said Gleason in reference to the previous suspension.
 http://www.kpho.com/story/24502600/asu-fraternity-suspended-following-offensive-mlk-party