For black british actors, equality is a long way off


Posted by Lyn Gardner Thursday 13 June 2013 10.46 EDT

At the recent Tony awards in New York, African-Americans won four out of the eight acting awards. It's not the first time it's happened – but on the last occasion it did, in 1992, it was because there were three winners for the musical Dreamgirls, which had an all-black starring cast.
Is it likely that we'll see a similar number of prizes going to black actors at next year's Olivier awards? Well, with Marianne Jean-Baptiste, back from Los Angeles and getting rave reviews in Rufus Norris's revival of The Amen Corner at the NT, and with Fences (including a fine performance from Lenny Henry) and the musicals The Color Purple and The Scottsboro Boys all arriving in London imminently, it's possible. Possible but, I fear, not likely. As Rufus Norris told the BBC, when it comes to color-blind casting in the UK, "we are still very much behind America".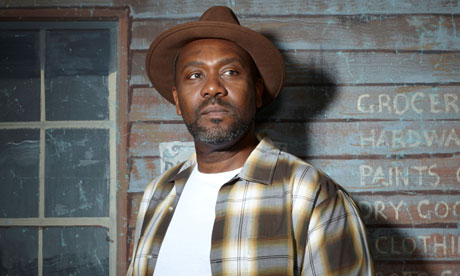 Cast out? … Lenny Henry stars as Troy Maxson in Fences by August Wilson. Photograph: PR


The talent pool of black actors is now deep and wide, but as Nathaniel Martello-White's satirical Blackta at the Young Vic demonstrated last year, the casting opportunities for black actors are influenced strongly by the prejudices of those with the casting power, perceptions around what skin colour signifies to audiences, and the lack of roles that place black actors centre stage. No wonder so many actors, including David Harewood, feel that the US movie and TV industries offer them wider opportunities.
Of course, as we've discussed on this blog before, the situation for black actors is still at least 20 years further ahead than for east Asian actors, and while the situation in America may be far better, equality is still not a reality, as the New York Times reported. The article cited a tweet from Hispanic theatre director Tlaloc Rivas in which he said: "The Tonys will never look like America until Latinos, Asians and others beyond the B/W spectrum are represented as well."
That's true of British theatre too, and perhaps even more so given the repertoire. The move to reframe contemporary classics is well underway: we've already seen Talawa's all-black production of Godot, which opened last year, and this autumn Michael Buffong directs Don Warrington and Dona Kroll in a black All My Sons. Increasingly, colour-blind casting is apparent in Shakespeare, where black or dual-heritage Juliets or Rosalinds are becoming par for the course, but it needs to seep further into other classics and contemporary plays too. Cush Jumbo was a terrific Nora in A Doll's House at the Royal Exchange recently. That's some progress, but things need to move faster or the talent will be lost.
After all, only when black, east Asian and other minority actors get a crack at roles that weren't written specifically for non-white actors, but which are just fantastically good parts, will we be able to celebrate the untapped talent and have a theatre that genuinely reflects the world we live in.

http://www.guardian.co.uk/stage/theatreblog/2013/jun/13/black-actors-equality-long-way-off