British television lacking in black actors


Paterson Joseph    guardian.co.uk, 

Yes the Baftas ignored black actors, but there aren't enough on TV
Having been a judge I'm in a decent position to gauge where British television stands on diversity. And the news isn't good

Last Sunday saw the most successful television Baftas ever. An estimated 6.1 million tuned in to watch "us" congratulating … "us". However, some found cause to be disappointed rather than celebratory.
Lenny Henry's comments on how very obviously white this year's ceremony was met with an echo among those of us who notice these too-frequent omissions. "What's the matter with those people? What were the judges doing?" he asked. Good question.
Having had the privilege a few years ago to give Jimmy Nesbitt his best actor award and this year been a juror on the committee that went for Sheridan Smith in Mrs Biggs as best actress, I may be in a decent position to gauge where Bafta stands when it comes to diversity in its awards process – at least as far as the actor's awards go.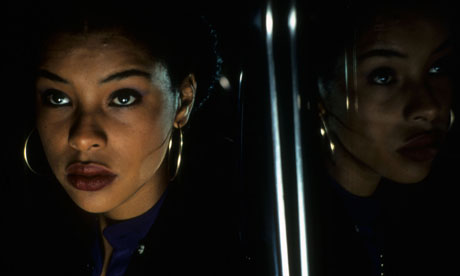 Sophie Okonedo found international fame in the US before returning to the UK. Photograph: The Ronald Grant Archive


The jury in my case was given a list to whittle down to four nominees and a winner. We were not given any say in who was on that original list and our only criteria for selection was that we went on the performance we had viewed on the DVD sent to us. In this way we can exonerate Bafta juries from any accusations of racial bias. Interestingly, jurors are encouraged to voluntarily reveal their ethnic background for the sake of monitoring how fair and diverse the selection of a Bafta jury is.
Henry went on to point out that there weren't enough black performers on British TV. And this is the nub of the matter. A so-called glass ceiling for non-white performers does, indeed, exist; but it may be a subtler blockage than at first perceived.
We live in a majority white country, with a majority European literary tradition both in TV and theatre. For European, read "white". Some steps have been made to redress a perceived imbalance in the representation of non-white people in British society both now and in the past: Dancing on the Edge andLine of Duty, and the recent announcement that Downton Abbey will see its first black actor are recent examples. But we still have a long way to go till we reach the dizzy heights of a brochette of major black performers in our homegrown, mainstream theatre, TV and films. The producer's cry, that these actors might reduce the audience to a niche market, is flying in the face of the facts.
Great African-American stars who can command major theatre and film roles in successful international projects are not uncommon: James Earl Jones, Denzel Washington, Halle Berry, Whoopi Goldberg and Jamie Foxx, to name just a few. We on the other side of the Atlantic are confined by our smaller industry, it's true, and many actors of whatever colour have found success in the US that had eluded them here. But if Chiwetel Ejiofor, Sophie Okonedo,David Harewood, Marianne Jean-Baptiste and Idris Elba had to leave these shores to make their name, then surely something must not be right about the UK's distribution of roles.
Finally, it cannot be a coincidence that we had a year of great period dramas and a dearth of black talent represented in the subsequent awards. As I know from my own experience, I may have the skill and the training to wield, say, a Brontë hero's finely turned phrases, but it'll be a cold day in hell when I'm even in the room for the Mr Darcy auditions.
British theatre is marginally better at casting the actor the director wants regardless of colour, but TV has always, falsely I believe, seen itself as the arbiter of verité. So until British TV learns to be more colour-blind in its casting of great lead roles, and until the stories of our great black heroes are told frequently in epic, detailed, primetime fashion, we as black performers will continue to sit at home on our sofas and wonder what it feels like to work up a smile when you've just lost to Judi Dench … again.

http://www.guardian.co.uk/commentisfree/2013/may/16/baftas-black-actors-tv