Edward Bland Dies at 86: 'Composer and Filmmaker of , 'Cry of Jazz' (landmark documentary showing black militancy)
Watch the documentary "Cry Of Jazz" by Edward Bland below:

By PAUL VITELLO
Published: March 26, 2013
Edward Bland made only one film before deciding to pursue a career as a musician, composer and arranger. And that film, "The Cry of Jazz," a 34-minute documentary explaining jazz in the context of black history, was by his own account amateurish.
But within a year of its release in 1959, "The Cry of Jazz," which Mr. Bland produced on a shoestring budget with some friends, became an improbable film landmark of sorts — not as a work of art but as a manifesto of black militancy.
Using the didactic voice-over style popular in educational films of the 1950s, Mr. Bland, who died on March 14 at 86, interspersed selections from jazz performances, scenes of deprivation in the ghettos of Chicago and a stilted portrayal of an argument over jazz at an interracial social gathering of college-educated young people.
During the argument, an unbridgeable racial divide seems to open in the floor. At a time when it was an article of faith in the civil rights movement that all people, no matter their color, were essentially the same, Mr. Bland's film depicted a group of black men explaining to their white peers that the opposite was true — that after centuries of battling racial oppression, black Americans were actually quite different from white Americans under the skin, and in many ways better.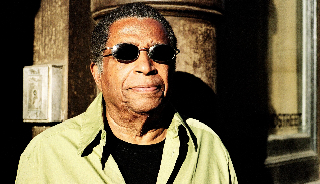 Moreover, whites would never grasp the dimensions of the divide, they said, and jazz was the perfect illustration: whites could play jazz and appropriate it, their argument ran, but they would never understand it, or the people who created it.
The movie caused an uproar. Notable intellectuals took sides. The novelist Ralph Ellison called it offensive. The poet LeRoi Jones, later known as Amiri Baraka, called it profoundly insightful. An audience discussion after a screening in 1960 in Greenwich Village became so heated that the police were called.
The British critic Kenneth Tynan, in a column for The London Observer, wrote that it "does not really belong to the history of cinematic art, but it assuredly belongs to history" as "the first film in which the American Negro has issued a direct challenge to the white."
Mr. Bland went on to write arrangements for Lionel Hampton, Dizzy Gillespie and Sun Ra. He also wrote orchestrations for television shows and movies, including the racially charged 1984 suspense drama "A Soldier's Story."
He died of cancer at his home in Smithfield, Va., his wife, Mary Batten Bland, said.
While "The Cry of Jazz" became a staple of academic film studies and black history departments, Mr. Bland began working in New York on both commercial and avant-garde musical ventures. In the 1960s he produced concerts for the "Jazz in the Garden" series at the Museum of Modern Art. His compositions for chamber orchestra were performed by the Baltimore, Detroit, Memphis and St. Louis Symphonies and the Chicago Civic Orchestra.
Edward Osmund Bland was born on July 25, 1926, on the South Side of Chicago to Edward and Althea Bland. His father, a postal worker and self-taught literary critic whose friends included Ellison, Gwendolyn Brooks and Langston Hughes, died in the Battle of the Bulge. Mr. Bland also served briefly in the Army during World War II, after which he attended the University of Chicago and the American Conservatory of Music, in Chicago, on the G.I. Bill.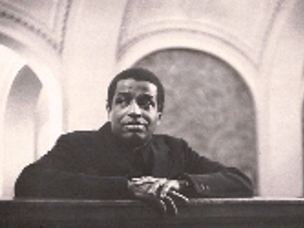 Besides his wife, survivors include two sons, Edward and Robert; a daughter, Stefanie Batten Bland; and a granddaughter.
In the 1990s, "The Cry of Jazz" was rediscovered by scholars as an early example of independent black filmmaking. It was reissued in restored form on DVD in 1996. In 2010 it was added to the National Film Registry of the Library of Congress as "a historic and fascinating film that comments on racism and the appropriation of jazz by those who fail to understand its artistic and cultural origins."
Mr. Bland told an interviewer in 1998 that he was somewhat baffled by the continued interest in his film. "It was considered the work of madmen" when it was originally released, he said. "Black racists. At best it was considered a personal statement. Bad music, bad thinking, bad acting, bad writing and bad photography. Unfair to jazz, because we made jazz a political act."
In hindsight, he added, the criticism reflected the times. "The concept of black culture was not around in the United States until 10 or 15 years later," he said. Friends and family said he never substantially altered his viewpoint about jazz and race. But, he once told an interviewer, "I do wish we had made a better film."

http://www.nytimes.com/2013/03/27/arts/music/edward-bland-filmmaker-and-composer-dies-at-86.html?_r=0