Gloria James Arrested: LeBron's Mother Booked At Miami Beach Hotel
Gloria James, LeBron James' mother, was arrested Thursday morning at a Miami hotel after she reportedly got into scuffle with a valet.
ABC affiliate WPLG reported that James was charged with misdemeanor assault.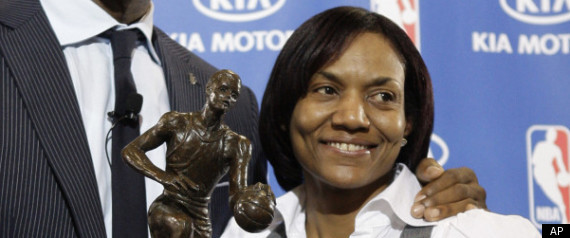 According to RadarOnline, Police said that LeBron's mother was taken into custody "at the posh Fontainebleau resort in Miami Beach around 4:57 a.m. ET."
The case is still under review.
Rockfeller Sorel, the valet parker, reportedly told the police that James smacked him in the face.
In 2006, James was arrested in Akron, Ohio for drunken driving and disorderly conduct.
http://www.huffingtonpost.com/2011/04/07/gloria-james-arrested-lebron-mother_n_846041.html