Jermaine Hopkins from "Lean On Me" Arrested After Buying 200 Pounds of Weed from an Undercover Cop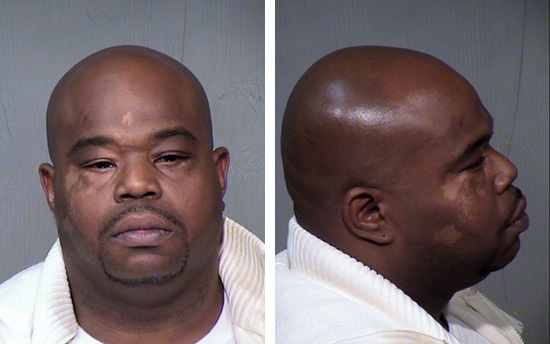 Actor Jermaine "Huggy" Hopkins — who famously starred as troubled youth Thomas Sams in the 1989 movie "Lean On Me" — was reportedly arrested and charged on felony marijuana charges after Arizona cops say he purchased 200 pounds of pot from an undercover cop.
TMZ reported:
According to police, the 38-year-old actor lives in North Carolina … but traveled to AZ to make the drug deal on Tuesday.

Cops in Maricopa County say they set up the sting operation … and after Hopkins took possession of the dope, they pulled over his SUV and arrested him. Cops say they found $100k in cash in the ride.

Officials later searched Hopkins' Arizona apartment and claim they found an additional 100 pounds of weed. Police say Hopkins told them he got involved in the drug deal to provide a nice Christmas for his family.

Hopkins is currently being held on $35,000 bond. If he's convicted on the marijuana charges, he could face up to 5 years in prison.
Watch one of the most famous scenes from "Lean On Me" below, in which Morgan Freeman's character scolds Hopkins's character for smoking crack:
http://gossiponthis.com/2011/12/16/jermaine-hopkins-lean-on-me-arrested-after-buying-200-pounds-weed-from-undercover-cop/