Michelle Obama Africa Trip Aims To Inspire African Youth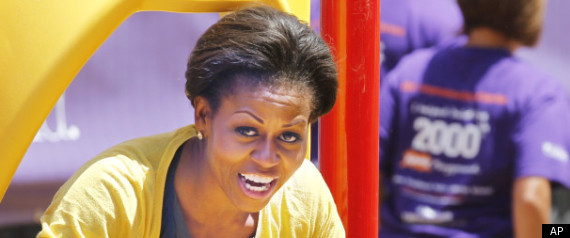 WASHINGTON — Michelle Obama is fond of saying there's no magic to her being first lady.
She didn't come from a wealthy or well-connected family. She came from the South Side of Chicago and is a descendant of slaves. But she says it's a passion for an education that she and President Barack Obama shared and a willingness to work hard that helped them become successful.
It's a message that young leaders in Africa soon will hear when Mrs. Obama makes her second solo trip abroad as first lady, visiting South Africa and Botswana this coming week.
"In so many ways, I see myself in you all. And I want you to see yourselves in me," she recently told Washington high school students, hoping to inspire them with her personal story.
The weeklong visit, beginning with the first lady's arrival Monday in Johannesburg, is intended to improve relations between the U.S. and Africa and promote youth engagement, education, health and wellness. In the centerpiece speech of the trip, she will appear Wednesday before a U.S.-sponsored forum of young women leaders from sub-Saharan Africa.
The president is not going, but Mrs. Obama is being joined by her daughters, Malia and Sasha, as well as her mother, Marian Robinson, and a niece and nephew, Leslie and Avery Robinson. Her family will join her on most outings, probably exposing her daughters to more of the media spotlight than they're used to.
It was during her first solo trip outside the U.S., to Mexico in April 2010, that the first lady started an effort to encourage young people to become involved in their communities and countries and not shy away from trying to solve persistent global problems.
The youth population outside the U.S. is growing fast, with young people ages 15 to 24 making up 20 percent of the world's population.
"The fact is is that responsibility for meeting the defining challenges of our time will soon fall to all of you," Mrs. Obama told thousands of university students in Mexico City. "Soon, the world will be looking to your generation to make the discoveries and to build the industries that will fuel our prosperity and ensure our well-being for decades to come."
http://www.huffingtonpost.com/2011/06/20/michelle-obama-africa-trip_n_880278.html