Minority Rights Group condemns killing of Black Iraqi leader in Basra, calls for full investigation into his death
8 May 2013
Minority Rights Group International (MRG) strongly condemns the killing on 26 April of the Black Iraqi rights activist Jalal Thiyab, and calls on the Iraqi authorities to carry out a full and transparent investigation into the circumstances surrounding his death.
Thiyab, who in 2007 founded the political party Movement of Free Iraqis to address the plight of Black Iraqis, was driving his car down a central Basra street, when he was shot by unidentified gunmen at an intersection, according to eyewitnesses.
'This is a personal tragedy, but it will also come as a big blow for the Black Iraqi community as a whole, who have virtually no voice in political decision-making in Iraq. It is imperative that the killers are brought to justice,' says Chris Chapman, MRG's Head of Conflict Prevention.
Thiyab had stood for election on behalf of the Movement of Free Iraqis in the provincial elections held in Iraq on 20 April 2013. His party had been allied with the party led by Saleh al-Mutlaq, a Sunni Muslim and one of Iraq's three deputy Prime Ministers.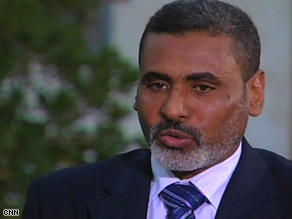 Jalal Thiyab

Although unsuccessful in his election campaign, he said at a press conference shortly before his assassination, 'The election campaign battle was tough. But simply the fact that African Iraqis stood for office can be seen as an achievement – it was about overcoming discrimination.'
Black or African Iraqis, who number between 1.5 and 2 million, are believed to have first migrated from East Africa to Iraq after the birth of Islam. Others have steadily arrived since; some were trafficked as slaves, whilst others were recruited into the army. The largest community is located in Basra, although there are also significant numbers in 'Sadr City', Baghdad.
Black Iraqis protest against prejudicial treatment, such as being referred to as 'abd', or slave. They suffer economic exclusion; many are labourers or work as domestic workers. Unemployment amongst their community is estimated to be more than 80 per cent.
Thiyab had pointed out in the past that Black Iraqis are not treated in the same way as other minorities in the country, and called for fixed representation in parliament, such as is accorded to Christians and Sabean Mandaeans.
Thiyab's killing took place against a backdrop of increasing sectarian violence in Iraq. According to the United Nations Assistance Mission in Iraq, April was Iraq's bloodiest month for almost five years, with 712 people killed in bomb attacks and other violence. Civil war in neighbouring Syria has placed an extra strain on the fragile relations between Sunni and Shi'a Muslims in the country.

http://www.minorityrights.org/11892/press-releases/mrg-condemns-killing-of-black-iraqi-leader-in-basra-calls-for-full-investigation-into-his-death.html