NAACP announces support of same-sex marriage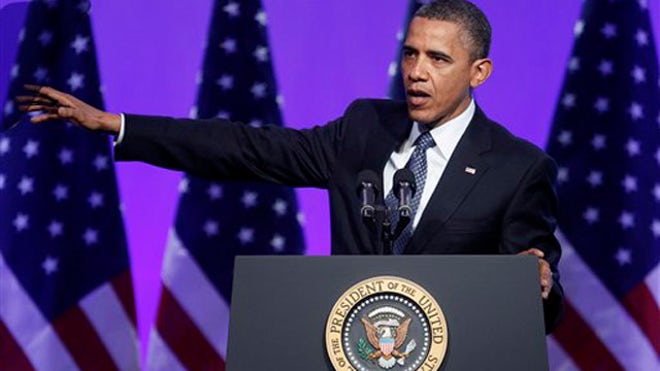 Published May 19, 2012 FoxNews.com
The NAACP announced Saturday the 103-year-old black civil rights group is supporting same-sex marriage.
The group's board of directors made the decision at a meeting this weekend, saying it was a "continuation of its historic commitment to equal protection under the law."
The decision follows President Obama's recent support of gay marriage, a move that threatened to divide key parts of the Democratic voting base — the gay and black communities.
"The mission of the (National Association for the Advancement of Colored People) has always been to ensure political, social and economic equality of all people," said Roslyn M. Brock, chairman of the board. "We have and will oppose efforts to codify discrimination into law."
Black religious leaders — who traditionally have opposed same-sex marriage — originally opposed the president's recent decision but appear to have softened their position in recent days.
Pastor Emmett Burns said on the Sunday following the president's May 9 announcement that he opposed the decision but this week reportedly said he would vote for Obama.
Burns, a delegate in the Maryland state legislature, was among the lawmakers who strongly opposed a same-sex marriage bill that passed in the Assembly this year. He helped defeat the bill last year.
Conservatives think the issue could still split the president's base.
"He's on the wrong side of this issue," Deneen Barille, a black conservative told Fox News earlier this week. "He's going against the values of black Americans voters. … He's splitting his base. He's going for the gay community versus the black community where he has thrown them under the bus."
However, the National Gay and Lesbian Task Force hailed the NAACP's decision Saturday.
"This is truly a historic moment," the group said in a statement. "The National Gay and Lesbian Task Force could not be more thrilled."
This gay marriage issue marks the second time in the last year that a decision by the Obama administration has threatened to split the president's base.
The administration has withheld federal approval on the Keystone XL oil pipeline over environmental concerns. The decision has pleased environmentalists but has upset some union members who say construction of the pipeline, from Canada to the Texas Gulf Coast, would create thousands of jobs.
Should the administration grant the permits, Obama could arguably lose the environmental vote.
Democratic strategist Ben Tulchin said earlier this week the question of whether either issue will hurt the president's re-election efforts must be viewed in the context of the 2012 election cycle.
"Two years ago, with the president not having a named candidate, this might have been an issue," said Tulchin, president of the San Francisco-based Tulchin Research. "But is the president's base going to flock to Mitt Romney, absolutely not."
He said the Keystone issue further illustrates the point, considering that states run by Republicans are pushing anti-union legislation.
Democratic voters are saying "we have guys who are trying to protect union rights versus guys who are trying to screw workers."
http://www.foxnews.com/politics/2012/05/19/naacp-announces-support-marriage-equality-shoring-up-obama-base/