Once-Homeless Miami Man Earns Master's Degree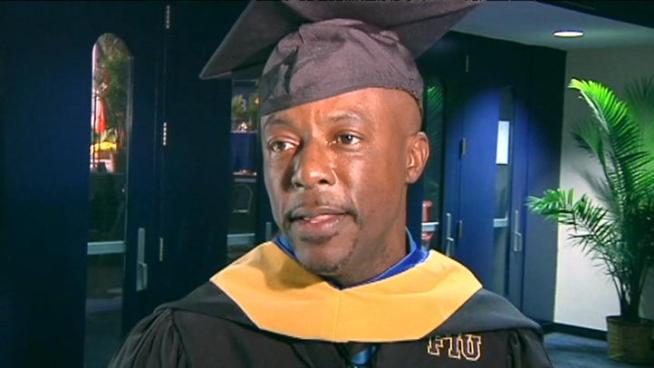 Aaron Alvin earns his Master's degree after several arrests, drug addiction and homelessness.
After several arrests, drug addiction and being homeless, a Miami man has overcome the odds to graduate from FIU with a Master's degree in social work.
Out of thousands of graduates, only one — 50-year-old Aaron Alvin Sr. — got a standing ovation at Tuesday night's graduation ceremony.
"I wanted to make sure I was in a position to help people and so I went ahead and got my Master's," Alvin said. "I just continued to pursue something that was bigger and better and ended up here."
Alvin was arrested several times for drugs, grand theft auto, and domestic violence. He was also homeless for a time.
He said he never, in a million years, imagined himself sitting among his peers graduating, earning his Master's degree in social work with a 3.73 G.P.A.
After seven years of school, he said he is ready to move on and help people – just like a judge helped him turn his life around by putting him in a drug treatment program.
"I know that today, without drugs and alcohol, I can have fun, I can laugh, I can play, and I can succeed," he said.
Now, Alvin works with the homeless at Camillus House. He hopes to have his own clinic in a few years helping drug addicts.
http://www.nbcmiami.com/news/Miami-man-from-homeless-to-Masters-degree-135553318.html