Robert Faulcon, Katrina Bridge Shooting Defendant: I Was 'Paralyzed With Fear'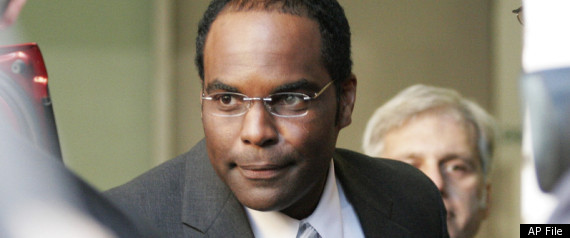 NEW ORLEANS — A former police officer who gunned down an unarmed, mentally disabled man at the foot of a New Orleans bridge after Hurricane Katrina says he feels "horrible" about the shooting, but maintains his actions were justified.
Robert Faulcon, one of five current or former officers charged in the Danziger Bridge shootings, testified Wednesday that he believed 40-year-old Ronald Madison posed a threat as he chased him on the west side of the bridge in September 2005.
He said he was "paralyzed with fear" when he shot at Madison after he bent over with his hands tucked into his body and turned toward him.
Faulcon denied participating in a cover-up, but said reports that police submitted on the shootings contained numerous inaccurate statements about what he saw and did on the bridge.
http://www.huffingtonpost.com/2011/07/27/robert-faulcon-katrina-bridge-shooting-trial_n_911208.html