Scholars sketch bleak economic picture for black Americans
By Michael A. Fletcher, Published: February 1
Scholars gathered for the African American Economic Summit at Howard University on Friday sketched an alarming picture of the financial ills afflicting the black community even as the nation recovers from the recession.
The white-black wealth disparity is more than 20 to 1. Black homeownership has declined. Black joblessness is up. Black income is down.
As the conferees gathered, the government released new figures showing the black unemployment rate at 13.8 percent, nearly double the 7.0 percent for whites. The overall jobless rate is 7.9 percent.
As bleak as the economic picture is for black Americans, the immediate prospects for improving it are worse, many participants said. They agreed that chances are remote for the kind of aggressive, targeted action needed to combat those problems and close the economic disparities that have long separated blacks and whites.
"We are basically talking about an economic system that is shot through with discrimination," said Bernard E. Anderson, a former assistant secretary of labor.
Despite that, Anderson and others said, President Obama seems reluctant to attack economic disparities between blacks and whites head-on.
Anderson said that Obama's second inaugural address was notable for lifting up gay rights, sounding the call for immigration reform and signaling his determination for women to receive equal pay in the workplace. "But there was not a single, blessed word on race," he said.
Anderson said that he has met with Obama's economic advisers in years past, but did not get the sense that they were interested in any racially targeted economic remedies. "He does not want to be labeled a president who is consumed by racial inequality in this country," Anderson said.
Others at the conference said that Obama took office during the worst downturn since the Great Depression and had his hands full forging policies to keep the economy from a full meltdown.
Meanwhile, administration officials have pointed out that the president's policies have led to 35 consecutive months of private-sector job growth and more than 6 million new jobs. They also note that the president's work to expand Pell Grants and extend the earned-income and child tax credits have helped millions of African Americans.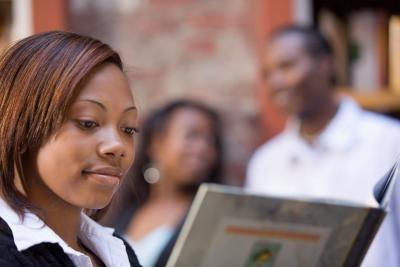 Nonetheless, conferees said that more needs to be done to close the racial disparities that have long been a feature of the nation's economic life.
During the depths of the crisis, Obama often said he wanted to build a better, more durable economy in the recovery. Conference participants said they are challenging him to live up to his word.
"We would all like to see him pursue that course," said Ralph B. Everette, president and chief executive of the Joint Center for Political and Econom

ic Studies, which co-sponsored the event.


Several scholars offered far-reaching, if politically unlikely, policy prescriptions.
Duke University professor William A. Darity Jr. said policymakers should pursue a large-scale public jobs program to dramatically lower unemployment. Darrick Hamilton, an economist at the New School, said the government should divert some of the money used to fund the income-tax deduction for mortgage interest to fund "baby bonds" that would provide $15,000 for disadvantaged newborns of any race to invest later in higher education, a business or a home.
The remedies need to be bold because "racial disparities are persistent and they are ubiquitous," said Enrique A. Lopezlira, a lecturer at Howard. "It is hard to explain in a context that does not include some sort of institutional racism going on."

http://www.washingtonpost.com/business/economy/scholars-sketch-bleak-economic-picture-for-black-americans/2013/02/01/1ceb37f6-6ca6-11e2-bd36-c0fe61a205f6_story.html