Somalia Famine: UK Government Says Up To 400,000 Children Could Die Without More Aid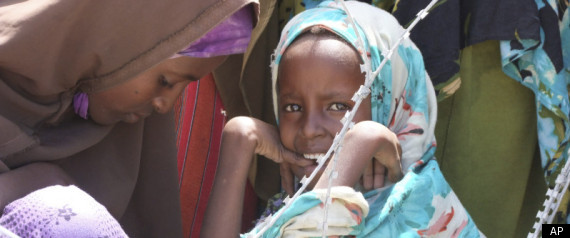 NAIROBI, Kenya — A British government minister says up to 400,000 Somali children could die of starvation unless urgent action is taken.
International Development Secretary Andrew Mitchell on Wednesday made the first visit in 18 years by a British minister to Somalia's capital of Mogadishu, where he met with government leaders and aid groups.
Mitchell said in neighboring Kenya that Britain will give UNICEF more than $41 million in additional aid. That will allow nearly 200,000 people to have two months of supplementary food rations and vaccinations against measles for 800,000 children.
More than 12 million people need food aid in drought-struck East Africa. More than 2 million live in areas controlled by the Somali militant group al-Shabab.
http://www.huffingtonpost.com/2011/08/17/somalia-famine-400000-children_n_929688.html