Student, Dies After Tweeting 'Thank You God for Another Year Of Life'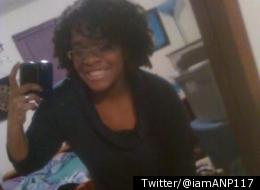 It was Ariane Noelle Patterson's 21st birthday, and she was grateful to be alive.
The Gardner-Webb University student took to her Twitter account on Jan. 17 and posted the message: "Thank you God for another year of life."
Hours later, she collapsed during a religion class and was rushed to nearby hospital, where she was pronounced dead, the Associated Press reports.
The senior at the North Carolina Christian collegewas originally from Delaware and majored in religious studies, the Gaston Gazette reports. She had recently obtained a work-study position managing multimedia for campus ministries.
The cause of her death is still under investigation.
The university released the following statement on its Facebook page:
We are deeply saddened and in shock by this monumental loss. We pray for Ariane's family and friends during this difficult time, and hope they will somehow find peace in the midst of this tragedy. No words can truly express how we collectively feel as a university during this time.
While the school encouraged students to write memories of Patterson on its Facebook page, at least two classmates shared their thoughts on their student blogs.
One friend wrote:
I write songs, and when Ariane found out, we bonded because of this common love. She was a very talented rapper, and I had every intention of having her freestyle on the next thing I recorded (even though my music is far from hip-hop 🙂 She was just that good.
Another peer acknowledged he had never met Patterson in person, but recalls her cheerful character:
Her presence on the quad and at certain events I attended was joyous and positive…I bet she got the greatest birthday present of all-time. To make it to heaven with our heavenly father.
A prayer service will be held at noon on Jan. 20 at the university's Paul Porter Arena, WBTV reports.
http://www.huffingtonpost.com/2012/01/19/ariane-noelle-patterson-dies-tweeting-thank-god_n_1217570.html