Sudan Border Violence: 73,000 Flee, U.N. Says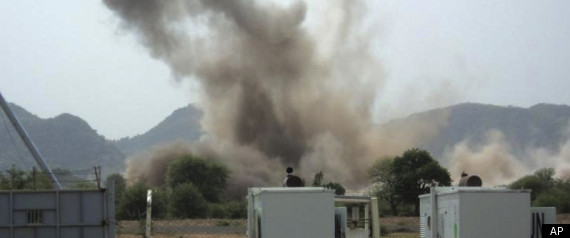 KHARTOUM, June 22 (Reuters) – The United Nations said on Wednesday 73,000 people had fled violence in Sudan's Southern Kordofan border state after more than two weeks of fighting between the northern army and southern-aligned troops.
Sudan's south will become an independent country on July 9, but fighting along the ill-defined border has raised tension ahead of the split. North and south have yet to resolve issues such as how to manage the oil industry and divide debt.
Fighting broke out in earnest on June 5 in Southern Kordofan — a northern oil state that borders the south — and has escalated to include artillery and warplanes as the north has tried to crush what it calls an armed rebellion.
The U.N. Office for the Coordination of Humanitarian Affairs said the state capital of Kadugli and the surrounding area had been generally calm from Sunday through Tuesday, although some smaller clashes were reported across the state.
"At least 73,000 people were initially displaced throughout central and eastern localities of the Southern Kordofan state as a result of fighting," it said, citing figures from the Sudanese Red Crescent, Humanitarian Aid Commission and U.N. agencies in Kadugli.
"Some of these people have now returned to their homes".
Separately, the U.N. Mission in Sudan (UNMIS) said six of its national staff members had been arrested by the Sudanese military at Kadugli airport on Wednesday, which it called a violation of an agreement that guarantees its staff immunity.
"The parties to the conflict must uphold their commitment to protect civilians and ensure freedom of movement for U.N. staff regardless of their religious, ethnic, or political affiliations," spokesman Kouider Zerrouk said.
A spokesman for the northern military was not immediately available to comment, but UNMIS said security forces had accused its staff members of participating in illegal activities.
CEASEFIRE
The fighting in Southern Kordofan broke out about two weeks after Khartoum seized the neighbouring Abyei region, which both north and south claim, on May 21. More than 100,000 people fled fighting in the area, the United Nations said.
Both sides signed a deal on June 20 to withdraw their troops from Abyei, but officials say talks around Southern Kordofan have made less progress.
U.S. President Barack Obama urged leaders of north and south Sudan to build on their agreement to ease tension in Abyei by implementing an immediate ceasefire in Southern Kordofan. a
U.N. humanitarian chief Valerie Amos said on Tuesday that insecurity and restrictions on movement were hampering efforts to deliver aid in the state.
"The treatment of civilians in Southern Kordofan, including the reported human rights abuses and targeting of people along ethnic lines, is reprehensible," she said in a statement.
Khartoum denies charges of human rights abuses in Southern Kordofan. The northern army has dismissed allegations that it had worsened the humanitarian situation, saying it was working to help civilians, not hurt them.
Southerners voted to secede in a January plebiscite, the climax of a 2005 peace deal which ended decades of civil war between the north and south.
(Reporting by Alex Dziadosz; Additional reporting by Alister Bull in Washington; Editing by Alistair Lyon)
http://www.huffingtonpost.com/2011/06/22/un-sudan-border-fighting-73000_n_882297.html