Sylvia Robinson, 'mother of hip-hop'

Sean Michaels, 
Sylvia Robinson, 'the mother of hip-hop', has died aged 75. Most famous for assembling the Sugarhill Gang, Robinson was a songwriter, performer, producer and label owner. "RIP Ms Rob," tweeted Public Enemy's Chuck D. "A black woman putting rap records on the map/now a scene where today women are voided out of it."
Born Sylvia Vanderpool in New York in 1936, Robinson began making records aged 14, under the name Little Sylvia, and enjoyed her first hit – 1957's Love Is Strange – as part of the duo Mickey and Sylvia. It would be 16 years until she next reached the top 15, this time with her own song, the soul classic Pillow Talk.
Despite her success as a singer, Robinson's life changed direction in 1979, during a visit to the Harlem World disco. As a DJ played the Chic song Good Times, Robinson discovered rap. "The DJ was playing music and talking over the music, and the kids were going crazy," she told the New Jersey Star-Ledger in 1997. "All of a sudden, something said to me, 'Put something like that on a record, and it will be the biggest thing.' I didn't even know you called it rap."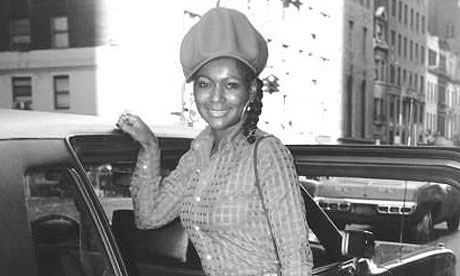 Hip-hop pioneer … Sylvia Robinson. Photograph: Getty

Although rap was already in its infancy, the genre had yet to be recorded. Robinson assembled a trio of Jersey kids – Big Bank Hank, Wonder Mike and Master Gee – and dubbed them the Sugarhill Gang. Hiring a band to recreate the rhythm from Good Times, they recorded the first rap single. "This was in the days before samplers and drum machines, when real humans had to play things," said bassist Chip Shearin. "Sylvia said: 'I've got these kids who are going to talk real fast over it; that's the best way I can describe it.'"

Robinson released Rapper's Delight on Sugar Hill Records, founded with her husband Joe. While it only reached No 4 in the R&B charts, it launched a movement. By the early 80s, the label's roster included the biggest names in the scene: the West Street Mob, Funky Four Plus One, the Treacherous Three, and Grandmaster Flash and the Furious Five. When the latter released The Message in 1982, Robinson was listed as co-producer.

"She was really good on the artistic level," said Michael "Wonder Mike" Wright, "coming up with material and shaping lyrics and melodies into a song, not just a piece of music that's five minutes long." Her work was a powerful inspiration, helping to make hip-hop into arguably the most popular genre on the planet.

Robinson's label notched up 26 gold records before closing in 1986, following a troubled distribution deal with MCA. The Sugar Hill recording studio, in Englewood, New Jersey, was destroyed by a fire in 2002.

Robinson died on Thursday morning of congestive heart failure. She is survived by three sons, as well as several grandchildren and great-grandchildren. "Making a dedication song with my sister [Leanetta] to my grandmother," Darnell Robinson tweeted on Thursday. "Grandson and Granddaughter of Hip-Hop."

The Sugarhill Gang are reportedly working on a new album.


http://www.guardian.co.uk/music/2011/sep/30/sylvia-robinson-dies-aged-76