Video: Dalit Panther Untouchables (Group in India inspired by the Black Panther Party of America)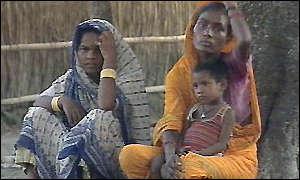 Dalit Panther is a social organization, founded by Namdev Dhasal in April 1972 in Mumbai.[1][2] Later on many dalit activists joined this organization. But the Namdev Dhasal, Raja Dhale andArun Kamble were the original leaders of Dalit Panther, which saw its heyday in 1970s and through the 80s.
History
Dalit Panther is inspired by Black Panther Party, a revolutionary movement amongst African-Americans, which emerged in the United States and functioned from 1966-1982. The initiative to form the Dalit Panther Movement was taken up by Namdeo Dhasal at Mumbai.The name of the organization was borrowed from the 'Black Panther' Movement of the USA. They called themselves "Panthers" because they were supposed to fight for their rights like panthers, and not get suppressed by the strength and might of their oppressors.
The US Black Panther Party always acknowledged and supported the Dalit Panther Party through the US Black Panther Newspaper which circulated weekly throughout the world from 1967-1980.
Its organization was modeled after the Black Panther and Shiv Sena. The members were young men belonging to Neo-Buddhists and Scheduled Castes. Most of the leaders were literary figures whose age ranged between 20 to 30 and academic qualifications ranged from Non-matric to M.A. The controversy over the article "Kala Swatantrya Din"(Black Independence Day) by Dhale which was published in "Sadhana" (Special issue of the August 15, 1972) created a great sensation and publicised the Dalit Panthers through Maharashtra. The Panther's full support to Dhale during this controversy brought Dhale into the movement and made him a prominent leader. With the publicity of this issue through the media, Panther branches sprang up spontaneously in many parts of Maharashtra.
The Dalit Panther movement was a radical departure from earlier Dalit movements. Its initial thrust on militancy through the use of rustic arms and threats, gave the movement a revolutionary coloration.
Events
Namantar Andolan
The strong protests against centuries-old caste discrimination included the rejection of the name "untouchable" because it carried the stigma of the Brahmanic caste hierarchy. Demanding equality, justice, and dignity, the leaders of the discriminated castes called their group Dalit (the Oppressed). Template:Dalits