Whitney Houston death: Apple accused of cashing in with LP price boost
Apple has been accused of exploiting the death of Whitney Houston by increasing the price of her albums on iTunes.
Fans of the late singer, who was found dead in Los Angeles yesterday (February 11) at the age of 48, spoke out after discovering that the cost of her back catalog had been put up since her passing.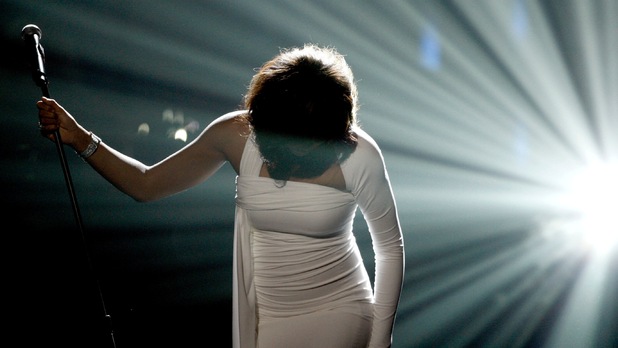 © Matt Sayles/AP/Press Association Images
Houston's 2007 Ultimate Collection increased by £3 to £7.99 in the space of just 30 minutes, with iTunes users reporting that they were prevented from downloading the LP at its original advertised price while the update occurred.
Some accused Apple of "cashing in" on the tragedy, while others said that the company should be "ashamed" of their "shameless exploitation".
One customer, who claimed to have spent two hours trying to purchase the Ultimate Collection at its original price, added: "To say I am angry is an understatement and I feel it is just a case of iTunes cashing in on the singer's death, which in my opinion is totally parasitic.
"The album itself is great so please don't be put off purchasing it, just [realize] that you will merely be lining some fatcat's pocket before Whitney's lifeless body is cold."
Digital Spy readers have also registered their objection at the new prices, with Twitter user @CallumGriffiths describing the move as "disgusting".
He added: "Understandable that she would go up in the charts, but that's just making every last penny they can from her death!"
Another, @InTheLittleWood, argued: "I'd say disgusted but maybe artists have agreements with their labels about it, to ensure their kids / family stay afloat?"
http://www.digitalspy.com/music/news/a365322/whitney-houston-death-apple-accused-of-cashing-in-with-lp-price-boost.html?visibilityoverride