The World's Most Powerful Black Women 2013
Mfonobong Nsehe, Contributor 6/04/2013 @ 6:30AM
A couple of weeks ago, FORBES published its 2013 annual list of the World's 100 Most Powerful Women. Of the 100 women featured, 11 are black, of whom 3 are Africans. They include political leaders, corporate executives, heads of non-governmental organizations, top government functionaries and a first lady. These are the 11 black women who matter the most.


Michelle Obama First Lady, U.S.A
President Barack Obama's wife continues to leverage her platform as America's first lady to fight childhood obesity and promote healthier eating and lifestyles. She is more popular than her husband by far, with 67% of American citizens viewing her in positive light as opposed to her husband's 47%. But it's easier to be loved by a lot of people when you spend more time smiling on TV than running the country. This year she has appeared on Jimmy Fallon and Katie Couric's shows. She even announced the Best Picture for the Academy Awards. Michelle Obama is a Harvard grad and former corporate attorney.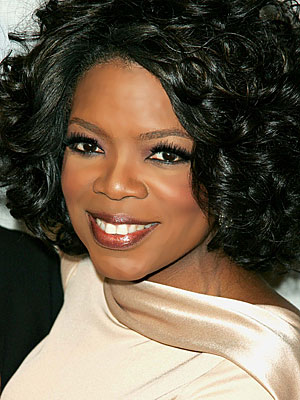 Oprah Winfrey Media Mogul, U.S.A
In 2011, Oprah ended The Oprah Show, her highly successful syndicated talk show, after a 25 year-stint. The richest African-American and queen of talk still remains one of the world's most respected media moguls. Her cable channel, the Oprah Winfrey Network (OWN), wobbled at first but has improved its performance thanks in part to a lucrative deal OWN secured with Comcast CMCSA +1.19% last year to earn subscriber fees and increase the number of households that carry it to 83 million. Also, a string of immensely popular exclusive TV interviews such as disgraced cyclist Lance Armstrong and gay NBA player Jason Collins gave Oprah's network a boost. Oprah is one of the world's most philanthropic women. She has given away over $400 million over the course of her career, including spending an estimated $100 million on the Oprah Winfrey Leadership Academy for Girls in South Africa.


Ursula Burns CEO of Xerox, U.S.A
Under Burns' leadership, Xerox has transformed its image as a manufacturer of printers to a full-fledged services business. In 2010, Xerox acquired business process outsourcing firm Affiliated Computer Services (ACS). Xerox now gets half of its revenue from service businesses like managing electronic ticket transactions, road tolls and parking meters. Ursula Burns started at the bottom as a summer intern at Xerox in 1980. She joined the company fulltime one year later after obtaining her Masters' Degree in Mechanical Engineering from Columbia University. She became Vice-President in 2000 and was named CEO in 2009.


Beyonce Musician, U.S.A
Jay-Z's wife keeps making money, raking in millions from old hits as well as from business ventures such as her clothing line, House of Dereon, and numerous endorsement deals. Her $50 million contract with Pepsi gives her creative control of a massive ad and concert collaboration. Her 15-minute Super Bowl performance in February drew an estimated 104 million sets of eyeballs around the world. One of the best-selling musicians of all time, Beyonce has earned 17 Grammy awards to date.


Rosalind Brewer President and CEO, Sam's Club, Wal-Mart Stores
Brewer is CEO of Sam's club, a discount membership club and the 8th largest retailer in the United States. The $56.4 billion (revenues) division of Wal-Mart has 6,200 locations in the U.S, Brazil and China and boasts over 47 million members. Brewer, 50, was appointed in January last year to head Sam's Club. A former executive at Kimberly-Clark, she joined Wal-Mart in 2006 and previously served as president of the retail giant's Eastern U.S. business division.


Joyce Banda President, Malawi
Banda spent her initial year in as Malawi's first female president pushing for rapprochement with the international donor community while grappling with spiralling inflation. Malawi, one of Africa's poorest nations, depends on foreign aid for roughly 40% of its revenue and Banda has been travelling the world over, persuading global financial institutions to restore the dollars and Euros frozen during the regime of her predecessor, Bingu Wa Mutharika. But her decision to devalue Malawi's currency by 50% — to meet IMF conditions — has resulted in soaring costs for food and fuel and widespread protests.


Ertharin Cousin Executive Director, World Food Programme, United Nations, U.S.A
In April 2012 Cousin was appointed executive director of the world's largest humanitarian organization. Her job entails overseeing a staff of more than 15,000 people in about 78 different countries in raising awareness and providing solutions for international struggles with hunger, food insecurity, and malnutrition. In her first year on the job Cousin and her staff focused on fighting hunger brought on by drought in West Africa and civil war in Syria. Her agenda for the rest for the year is to transition from food aid to food assistance in an attempt to shift from handouts to self-sustenance.


Helene Gayle President & CEO, CARE, USA
In 2006, Gayle was appointed President and Chief Executive Officer of CARE USA, a leading humanitarian organization which actively fights poverty in 87 countries. Last year, during a food crisis in West Africa's Sahel region which left millions of people in need of emergency relief, Gayle led CARE on the ground in Chad, Niger and even Mali, helping more than 750,000 people with emergency assistance, providing access to food as well improving access to water, sanitation and hygiene. Last year alone, CARE reached more than 83 million people in 84 countries with a budget of $586 million, responding to natural disasters, climate change and other causes of global poverty.


Ngozi Okonjo-Iweala, Minister of Finance, Nigeria
Nigeria's revered Minister of Finance and Coordinating minister of the economy oversaw a 6.5% increase in GDP from 2011 to 2012. Nigeria is the third largest economy in Africa with nearly $50 billion in foreign reserves. In 2011, Ngozi Okonjo-Iweala, a seasoned economist and administrator, left her position as a managing director at the World Bank to take the job as finance minister of Nigeria at the urging of Nigerian President Goodluck Jonathan. It was her second coming. Between 2003 and 2006 she had served in the same capacity under Nigerian President Olusegun Obasanjo where she helped secure a debt write-off of $18 billion from Nigeria's creditors.


Risa Lavizzo-Mourey President, CEO, Robert Wood Johnson Foundation
Lavizzo-Mourey heads the Robert Wood Johnson Foundation, the largest healthcare foundation in the U.S. She became the CEO in 2003, a position which has her overseeing an estimated 800 grants, a $10 billion endowment and annual disbursements of $350 million towards improving health and health care. Lavizzo-Mourey is the first woman and the first African-American to head the foundation.


Ellen Johnson-Sirleaf President, Liberia
Africa's first female head of state won the 2011 Nobel Peace Prize for her work in promoting Liberian reconciliation and  in atoning for Liberia's history of civil war. She was re-elected for a second term the same year, reneging on an earlier promise to run for only one term in office. But the Harvard-trained economist has done well. She successfully negotiated for debt relief from international creditors, including a $4.9 billion debt waiver from the World Bank and the International Monetary Fund.
http://www.forbes.com/sites/mfonobongnsehe/2013/06/04/the-worlds-most-powerful-black-women-2013/