Wyclef Jean's Charity, Yele Haiti, Accused Of Squandering Millions In Donations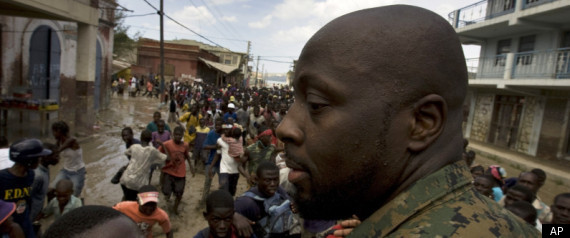 Wyclef Jean's charity, Yele Haiti, is coming under scrutiny again for squandering millions of dollars in charitable donations.
The New York Post reported that the charity took in $16 million from donors in 2010, but only about a third went to fund emergency efforts. The paper also reported that $1 million went to a Florida company called Amisphere Farm Labor, Inc., that doesn't appear to actually exist. The paper said the address listed for Amisphere is an auto body shop in Miami. The paper also said that Amsterly Pierre, the man who is purportedly Amisphere's owner, bought three properties in Florida, including a waterfront condo in an upscale area.
"The Post conveniently fails to acknowledge that the decisions that Yele made were a response to one of the world's most catastrophic natural disasters in modern history and required an immediate humanitarian response," Jean said in a statement. "We made decisions that enabled us to provide emergency assistance in the midst of chaos and we stand by those decisions."
Jean also noted that he was no longer part of Yele's active leadership. "I have acknowledged that Yele has made mistakes in the past, including being late in IRS filings, but that is old news. When I entered politics last summer, I transitioned from being a board member and chairman of Yele Haiti to a supporter. The new and good news is that Yele under new leadership, despite efforts to undermine its credibility and effectiveness, continues its mission to serve people in need."
Last year, the ex-Fugees rapper mounted an unsuccessful campaign for Haiti's presidency. That electoral bid was dogged by allegations that Jean took money from Yele for his personal use, which he flatly denied. "Have we made mistakes before? Yes," Jean said in a press conference last year. "Did I ever use Yele money for personal benefits? Absolutely not. Yele's books are open and transparent."
http://www.huffingtonpost.com/2011/11/28/wyclef-charity-squandered-money_n_1116197.html